The longer I listen to classical music, the deeper grows my ability to discern a depth of quality which I previously missed. I grow hungry for that depth -- or is it a height? -- of quality, and suffer through many mediocre performances in search of the gorgeous ones. And then I find one and am drawn in and feel, for a brief window in time, infused with that rare wonder, as though I were created by God for joy and this is joy.
It is a rare pleasure but one to which I'm sure at least some of you can relate. I am now happily addicted to only the best performers, the precision, the delicacy, the attention to detail, the purity of their expression. I go back sometimes to listen to music I used to enjoy and am able to hear all the mediocrity that I never saw before. This is one way how I know that my ear for quality has improved over time.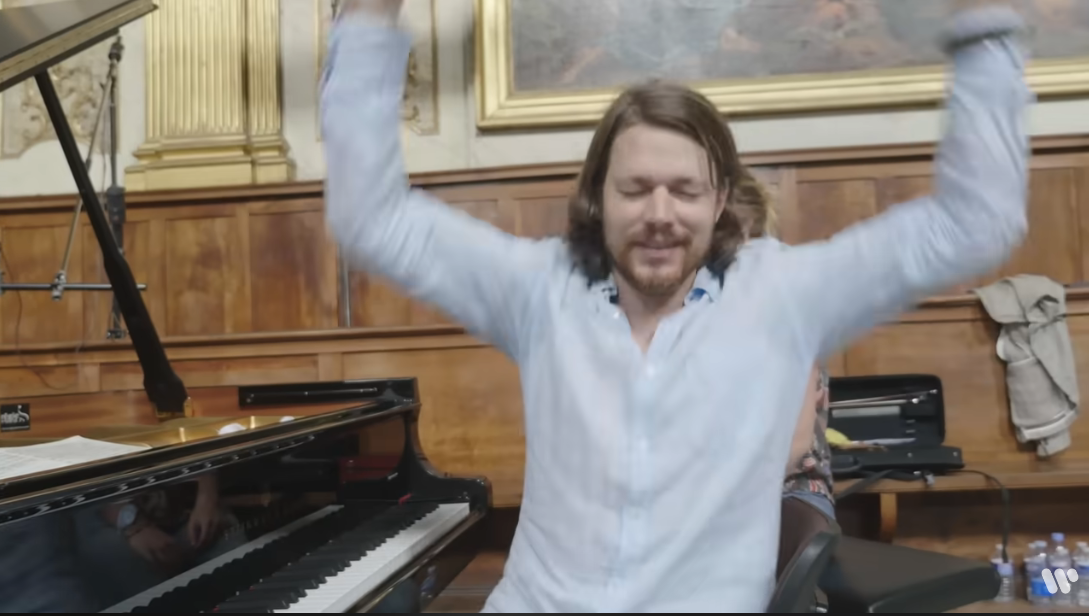 At the moment I'm swooning over a performance led by David Wray of Bach's Concerto for 3 Pianos BWV 1063, the Allegro movement. The first time I heard this, maybe a year ago, I was captivated immediately. Listen. I'm sure you'll agree.
I did not know anything about David Wray, and did not realize he was conducting while playing piano. He was just one of the four unknown pianists to me. I thought he was just someone who loved what he was doing so much, who got so into the music, that the camera operators felt it was appropriate to capture his moments of joy as he was playing.
From this perspective, this piece may even be more fun than it is once you realize Wray is conducting the whole orchestra and three other pianos. He really does get into the zone, completely focused on what he is doing in a way that is just... full of a rare, fully-engaged joy. Like the way that we used to experience joy when we were children, remember?
Of course I went searching for more about the four performers, and soon realized who David Wray is, and immediately went searching for everything else of his I could find.
Sure enough, all of his performances have this wonderful joy infused into them, and at a world-class level of playing, too. His magic seems to shine all the greater during faster movements, allegros and vivaces, but overall I'm so glad to have discovered him.
Turns out, this is a famous piece, originally written for four violins by Vivaldi, then transcribed by Bach for the newly-invented fortepiano. Here's another webpage by someone who presents three different performances of this -- all the best of the best. Having heard all of them now -- they're phenomenal -- as well as some mediocre performances where the imperfect synchronization between four pianos becomes obvious, I think this Wray performance is in the same league as these.
To anyone reading this who hasn't discovered David Wray yet... have fun.